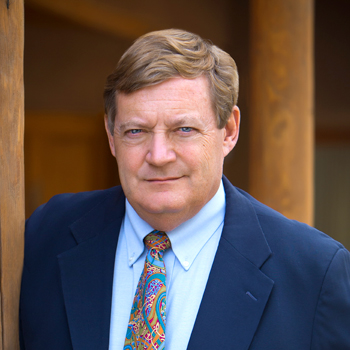 James C. Ellis (Ret.'d)
Jim has been practicing law in New Mexico since 1981 and specializes in the areas of medical negligence and personal injury. He has been married to his wife, Elida, for 33 years, with whom he has two lovely children, Kayleena and Trevor. Jim also is the proud grandfather of three grandchildren, Jordan, Landon, and Ethan.
Jim loves practicing the law and especially enjoys jury trials. He has participated in over 35 civil jury trials as lead counsel and has received jury verdicts in excess of $1,000,000.00. However, no matter the size of the case, Jim believes in working hard for each and every one of his clients.
Jim has been a long standing member of the New Mexico Trial Lawyers Association. He remains active in the community having served in such varied capacities as being a soccer coach, high school volleyball booster club president, and co-chairman for the Kiwanis Albuquerque Balloon Fiesta Committee. His favorite pastime is spending time with his grandchildren. Jim retired from the law in December 2022.